The Labyrinth
A UNIQUE JOURNEY
In the heart of a corn maze, located in the Périgord Noir between Vitrac and Carsac, in Domme (Turnac), young and old are invited to go and meet the last Hermit who still resists the modern world!

Charades and riddles punctuate the route. Those who show their wits will be allowed to rejoin civilisation, the others will be lost forever!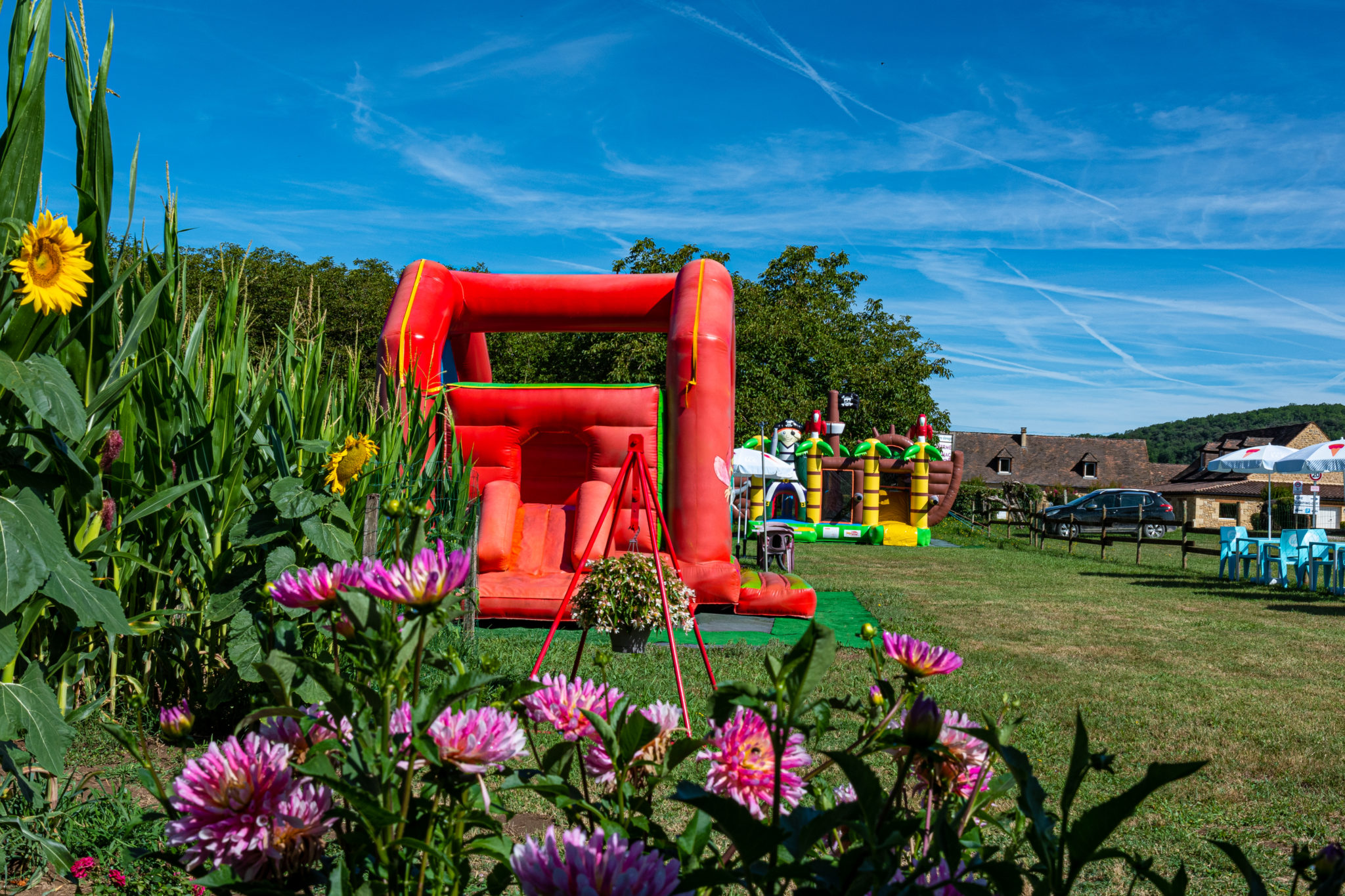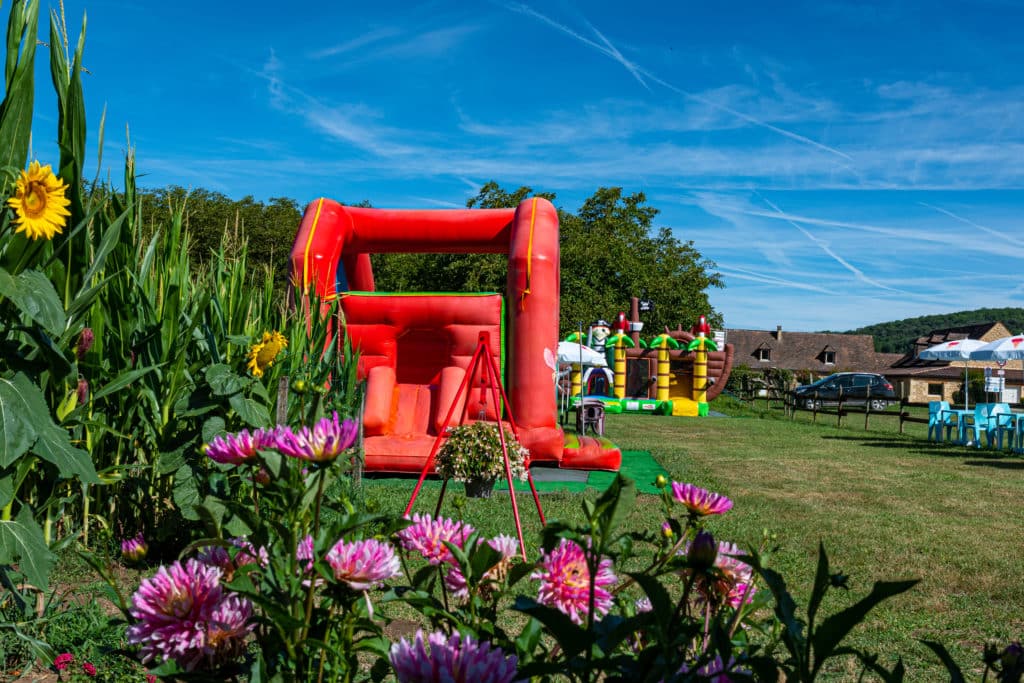 Inside the Labyrinth
At the exit of the labyrinth, you will find free entertainment (bouncy castles etc.)

You can also eat at the picnic tables provided. We propose the sale of drinks, ice creams and waffles.
One free entrance to Quercyland and/or Labyrinthe de l'Ermite !
For every canoe trip you take, you get free entry to the Quercyland water park in Souillac and to the Labyrinthe de l'Ermite in Domme, near Sarlat (Turnac)!

This offer is only valid on the same day, and on the following day for tours between Argentat and Copeyre.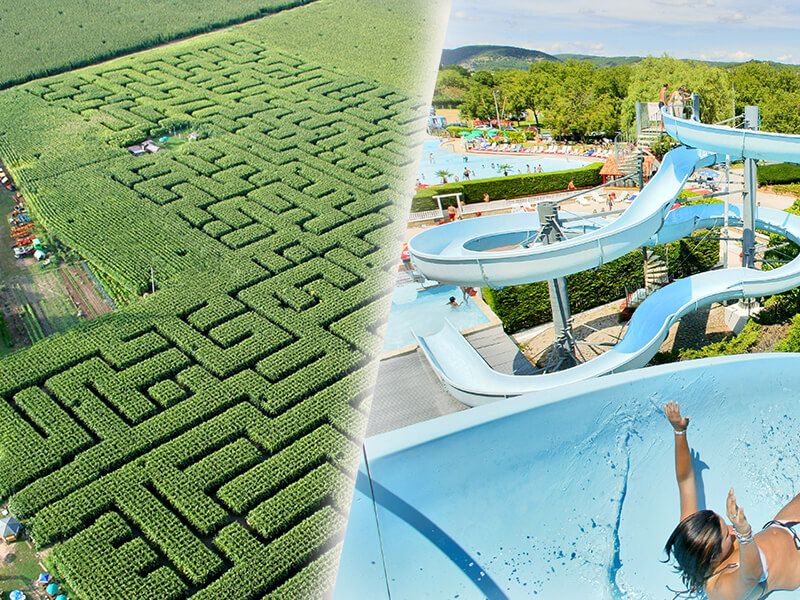 72 possible routes. Several types of landscape along the river.
Visitors share their opinions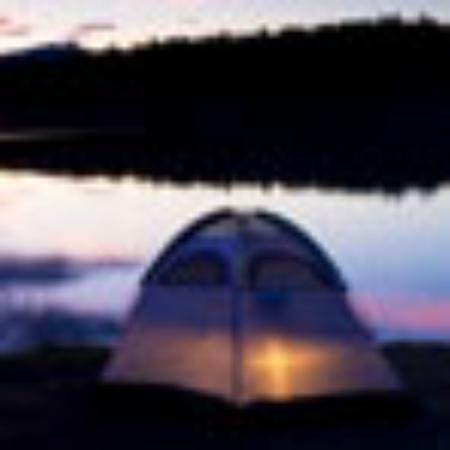 "A well designed maze and good puzzles/chutes. With friends and children aged 3 to 10, we had a great time. The meeting with the Hermit at the end of the course was very nice. He is a very nice character! In addition, the playground and picnic area (included in the price) are a great asset.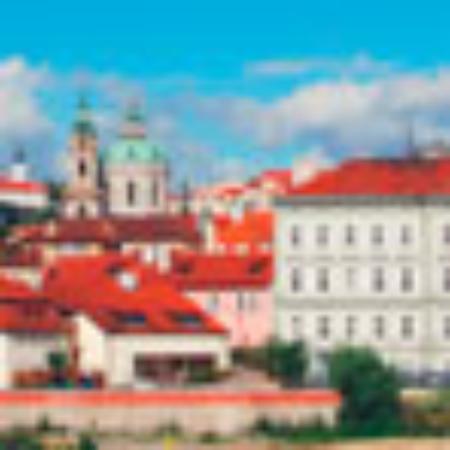 "I was delighted with the few hours I spent with my family in this labyrinth. There were riddles and charades to find along the way (in which we sometimes went round in circles!). My children (15 and 8 years old) loved this place and so did we! Special mention to the very friendly hermit. We'll be back with pleasure. 
RATES AND PRACTICAL INFORMATION
Every year, a new course and new charades await you!

The labyrinth is located in Turnac, 24250 DOMME, between Vitrac and Carsac.
Open from mid-June to mid-September from 10am to 7pm.
Accessible for pushchairs and wheelchairs.
Accessible toilets.
Rates
Open every day from June to September 10.00am - 7.00pm
Children under 1,20 m: 7€50
72 possible routes. Several types of landscape along the river.